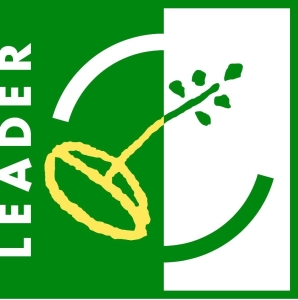 Introduction to the Programme
LEADER is a Community Led Local Development (CLLD) approach that involves the participation of rural communities in developing responses to the key economic, environmental and social challenges identified in their areas.  The Rural Development (LEADER) Programme outlines three themes that have been identified, through consultation and research, as representing the overarching needs of rural Ireland. These themes respond to key challenges facing rural Ireland, with regard to:
Economic recovery
Employment creation
Tackling social exclusion
Reducing the impact of global warming and resource depletion.
Each theme is defined further through a number of sub-themes which reflect the key areas considered to require greatest support and have the greatest potential to promote the sustainable development of rural communities.  Funding for the period 2014 – 2020 will focus on the following themes and sub thematic areas:
Theme 1:  Economic Development, Enterprise Development and Job Creation
The focus of theme one relates to the challenge of driving continued local economic development, including the diversification of the rural economy, to create employment opportunities for the local community, including those from disadvantaged groups.
Sub Theme 1.1:  Rural Tourism
Rural tourism provides a stimulus for enterprise and job creation. Tourism is based on a particular asset that is generally place-specific, for example landscape and history, and accordingly offers significant potential, even in peripheral areas.  Interventions under this sub-theme should focus on actions that have the potential to make the area more attractive for local, national and foreign visitors.
Sub Theme 1.2:  Enterprise Development
LEADER can support micro, small and medium enterprises.  The CEDRA report (2014) identifies potential sectors for future enterprise development such as Artisan and other food businesses, Renewable Energy, Marine diversification, Social Enterprises and Creative Industries.
Sub Theme 1.3:  Rural Towns
This sub-theme supports the regeneration of rural towns by promoting them as attractive places to visit, live and do business.  Revitalisation of rural towns through co-ordinating an integrated approach building on the economic strengths and infrastructure of the area whilst addressing the key challenges for business, community and recreation.
Sub Theme 1.4:  Broadband
Increased access to reliable and high-speed broadband is vital for the economic and social development of rural areas and communities.  High-quality broadband enables businesses to set-up or continue to be based in rural areas, by overcoming barriers relating to access to markets and services.  There is also a potential to create additional employment as access to broadband can support businesses to grow.  This sub-theme is not intended to cover broadband infrastructure as this is covered under the National Broadband Plan.  Rather it supports local actions that complement national initiatives aimed at developing a comprehensive rural broadband infrastructure.  Funding in excess of €10,000 cannot be provided for broadband equipment or infrastructure.
 Theme 2: Social Inclusion
The focus of theme two is not only from an economic development perspective but also in relation to fostering social inclusion.  As a result of inadequate income and resources, people may be excluded and marginalised from participating in activities which are considered the norm for other people in society.  In rural areas, low population density, high levels of out-migration and distance from urban centres, results in fewer employment options and lower levels of service provision than in urban areas.  In rural areas, people's experience of exclusion is often compounded by physical isolation.
Sub Theme 2.1:  Provision of Basic Services Targeted at Hard to Reach Communities
This sub-theme seeks to improve access to basic services for people living in rural and remote areas and groups who are at risk of social exclusion. In some cases, the particular service may have never existed in the locality or has been withdrawn.  Actions supported may involve establishing a new service for communities at risk of social exclusion, or improving existing services provided to communities and community groups.
Sub Theme 2.2:  Rural Youth (defined as people aged 15 to 35 years)
The promotion of youth entrepreneurship and associated training can provide improved pathways for young people to access economic opportunities in rural areas.  Actions that develop the social infrastructure of rural areas provide important opportunities for young people to realise their potential.
Theme 3: Rural Environment
Theme three focuses on maximising the potential of the environment to contribute to the sustainable development of rural communities.  This is premised on utilising the landscape within a local area, its features and natural resources, while simultaneously creating a greater environmental awareness and improving environmental protection.
Sub Theme 3.1:  Protection and Sustainable use of Water Resources
Greater protection of local water resources is essential for sustaining rural communities.  Environmental schemes have the potential to play a pivotal role in addressing pressures on water reserves and in supporting the local community to conserve this valuable resource.
Actions funded under this sub-theme may include raising general awareness on water conservation issues, and the development of local water conservation plans and feasibility studies.  Capacity building on the technical aspects of water recycling schemes is also a key activity.
Sub Theme 3.2:  Protection and Improvement of Local Biodiversity
Biodiversity, which encompasses natural wildlife, flora and fauna, is an important foundation to the healthy functioning of ecosystems.  The protection of biodiversity is a growing concern, with the loss of various species of wildlife, flora and fauna as well as their natural habitat.  Factors that impact on local biodiversity include human population growth, cutting hedgerows and changes in land usage.
Actions that promote local biodiversity include awareness raising and practical guidance on how to protect biodiversity domestically.  In addition, feasibility studies and action plans may focus on larger scale projects that enhance and protect particular aspects of biodiversity.
Sub Theme 3.3:  Development of Renewable Energy
Clean sources of energy have a lower environmental impact on nature than conventional energy technologies. This sub-theme seeks to mitigate the impact of recent environmental trends, including climate change.  It is considered that community-based initiatives will play a key role in realising national and EU environmental targets, particularly in the reduction of carbon dioxide emissions through energy infrastructure.  In addition, renewable energy technologies have the potential to generate new employment opportunities in rural areas.  Actions that may be supported include general awareness raising on environmental issues and feasibility studies relating to green technologies.  Capacity building actions may focus on the installation and use of renewable energy technologies.
Local Development Strategy (LDS)
LEADER is underpinned by a framework which required the LAG (Kerry Local Community Development Committee) to design a Local Development Strategy (LDS) for the delivery of LEADER activities. The Local Development Strategy is a community-led plan, developed and driven by rural communities, to address the needs identified and to achieve a defined set of local objectives.  The Kerry Local Development Strategy was informed by the active engagement & participation of rural communities across the county.  The objectives outlined in the strategy are based on the themes and sub-themes of the programme.  All potential funding applications must fall within one of the sub-theme areas of the programme as outlined above.
Eligible projects can apply for assistance under the following:
Capital (including equipment)
Marketing
Training
Analysis & Development (feasibility studies, development plans etc.)
Co-Operation
Rates of Aid are as follows:
Capital / Equipment
Private Promoter:                            50%                        Maximum €200,000
Community Promoter:                75%*                       Maximum €200,000*
* Increased to €500,000 where no economic activity is carried out
(For Community Projects that do not involve Economic Activity it is likely that an upper ceiling of €500,000 will apply)
Training
Private / Community Promoter 100%
Analysis & Development
Private Promoter:                            75%                        Maximum €30,000
Community Promoter:                90%                          Maximum €30,000
Community Promoters – Basic Services Sub Theme up to 90%
Funding Process:
The programme will be rolled out on a Targeted Calls for Proposals basis.  This is a two stage process:
Stage 1:                                Expression of Interest
Stage 2:                                Full Application
Expressions of Interest will be invited from potential Applicants.  Once the Expression of Interest has been assessed and deemed eligible for support a promoter will then be invited to submit a full application for support.
NB:  Only projects that have submitted an eligible Expression of Interest will be invited to submit a full application for funding.
Please click on the links below for the relevant EOI form and Programme Information: