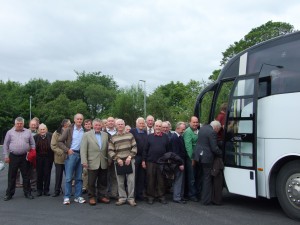 Hello,
Hope you are all keeping well and looking forward to the year ahead. We have planned a number of interesting events.
Our first outing is on Thursday 7th March when we visit the Killarney area.
In the morning we will visit The Kerry Creamery Experience in Listry which should bring back memories of how creameries were the pivotal point of rural communities during the last century. Tea/Coffee and Scone for everyone.
For lunch we have arranged a 3 Course meal (Main, Dessert and Tea/Coffee) in The Heights Hotel in Killarney at which a member of An Gárda Siochána will speak on home security and safety.
Then we will have a tour of the recently renovated Killarney House and Gardens.
The cost is €50 which covers transport, food and visit to Creamery and Killarney House. Payment can be made in advance to any South Kerry Development Partnership Office or any committee member.
Also if you know of somebody in your locality who might like to come along please let them know.
Looking forward to seeing you on the day.
Sincerely,
Kevin Griffin