A Tribute to Paddy Casey R.I.P. from SKDP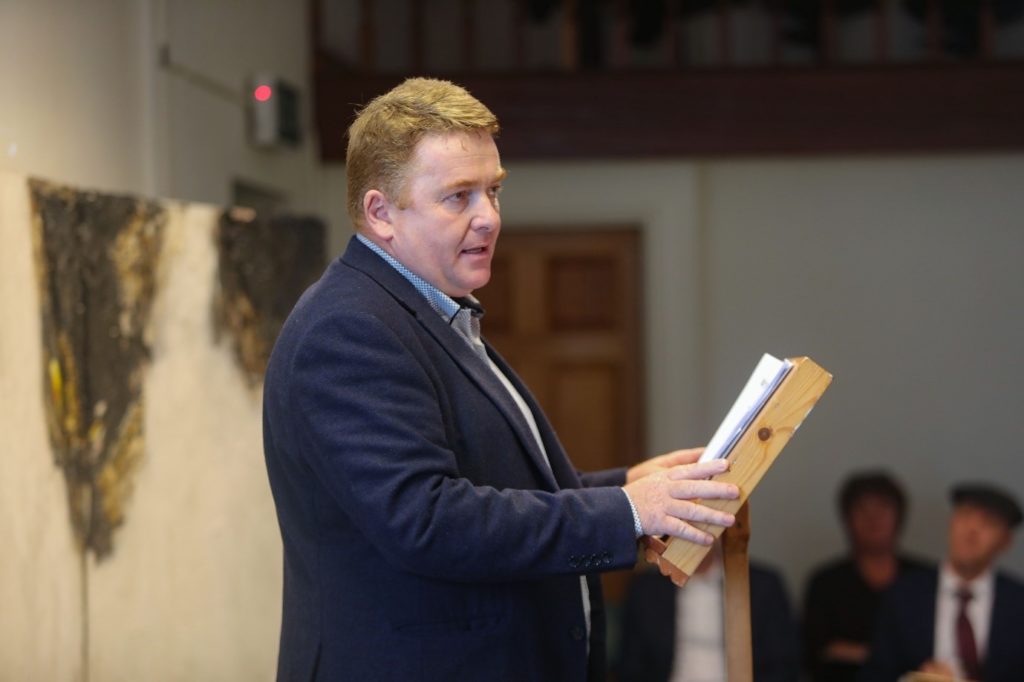 A true Gentleman – One of South Kerry's Finest
On Sunday afternoon March 22nd the awful news broke of the tragic death of Paddy Casey R.I.P, shattering what should have been an enjoyable Mothers Day afternoon in South Kerry.   The news of Paddy's death has left all of his colleagues and friends here at SKDP in shock, with a huge sense of sadness and loss.  It is difficult for us to comprehend what has happened at this time.  The untimely and sudden nature of Paddy's death has left us all bereft.
Paddy was a valued friend and much loved colleague by all his fellow staff members at South Kerry Development Partnership.  In reacting to the news of Paddy's death various work colleagues have described him to me as a 'true gentleman' , 'lovely person' 'such a pleasant man' , 'a kind soul' and 'the type of guy you would love to have at your kitchen table'.  Paddy was extremely popular with all of his colleagues.  His pleasant, easy-going and unassuming personality made him a character you could warm to very easily and quickly.
He started work with South Kerry Development Partnership as a Rural Social Scheme participant.  His work-ethic and ability saw him progress to the role of Rural Social Scheme (RSS) Supervisor in September 2012.  In this role Paddy would have worked with numerous community groups and his participants on the RSS Scheme.  Joseph McCrohan (RSS & Tus Manager with SKDP) Paddy's then line manager, described Paddy as
an excellent people's person, ideal for his role as an RSS supervisor.  He was kind, generous with his time and brought humour to the job and he had a wonderful local knowledge.  He returned to education in UCC, something he was very proud of".
In August 2014 Paddy took up an additional part time role of Rural Recreation Officer (RRO) with SKDP, working in this capacity under the direction and support of then full time RRO, Patricia Deane. This was a role Paddy relished and excelled at.  It involved implementing the walks scheme in South Kerry and liaising and working with various landowners, community groups and statutory organisations. Patricia Deane described Paddy as
a great man to get a job done and done really well without delay, someone who would take a call at any hour and do everything to help a person out. He loved being out and about meeting people and all the time making friends along the way".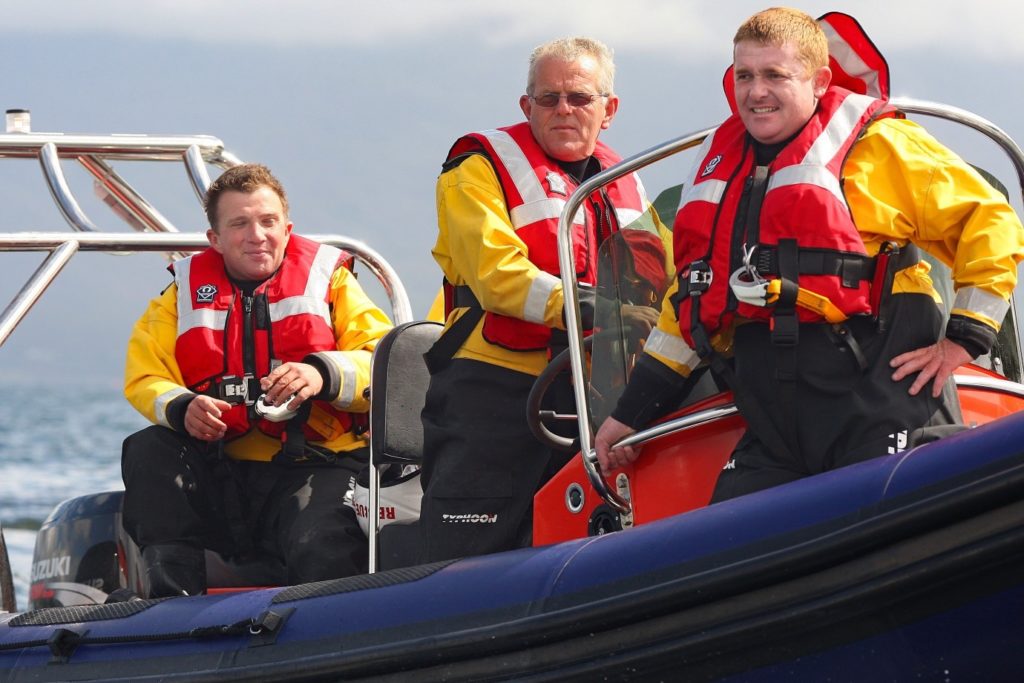 In January 2019 Paddy took up the role of full time RRO with South Kerry Development Partnership, a role he held until his untimely death on March 22nd.  In his role as SKDP RRO, I had the opportunity to work closely with Paddy and provide line management support to him.  He was a pleasure to work with, one of the most conscientious people I have ever worked with.  He brought a huge enthusiasm, work ethic and commitment to the role.  Paddy was completely immersed in the various walking trails he helped to develop and maintain in South Kerry.  He developed excellent relationships with all the landowners along the various trails and the various community groups and statutory agencies he was required to liaise and collaborate with.  Paddy was empathetic to the plight of farmers and the challenges they faced.  They knew that in Paddy, they had a man they could trust, who would take the time to listen to them and take on board their concerns.  Respect for landowners, who had granted permissive access for the walking trails on their lands, was the core ethos that guided Paddy in his work.
In his time as RRO with SKDP, Paddy oversaw the implementation of a formal monitoring and maintenance system for the Kerryway, drove the development of an integrated on-line and hardcopy trails brochure for all the accredited walking trails in South Kerry and was a key figure in the development of the Kerry Way Management plan, which was launched by SKDP in October 2019 in Dromid.  Not too long before his death, he completed a two year operational plan for the SKDP RRO and was busy with plans to support the roll out of a national monitoring and maintenance app for the South Kerry trails and the development & implementation of a Camino route from Cahersiveen to Glenbeigh.   He was a tireless worker.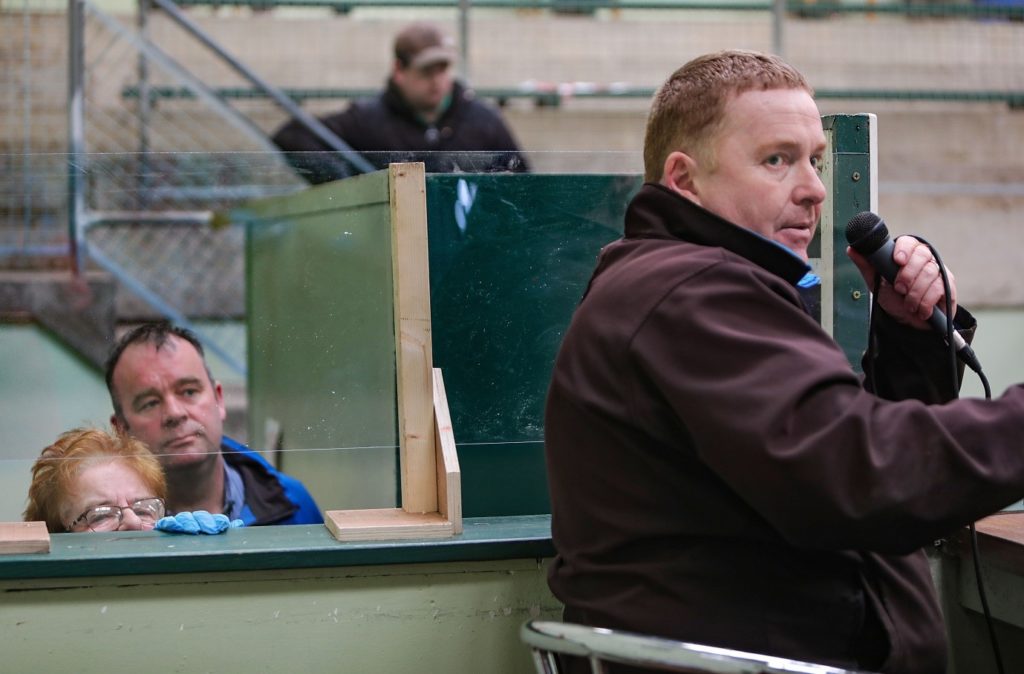 Paddy's death has robbed SKDP of a valued colleague and dear friend. We have lost a highly conscientious and very committed staff member.
Our thoughts today are with his wife Siobhan who has lost a loving husband, his children James, Paudie and Niamh who have lost a devoted father.
I would urge all staff to take the time to remember Paddy today and over the next few days and weeks.   To his many SKDP colleagues who would have worked closely with him and to those who had occasion to interact with him – reflect on those positive memories and remember a very pleasant, kind and gentle soul.
Goodbye Paddy – May you rest in peace for eternity.
Noel Spillane
Chief Executive Officer
South Kerry Development Partnership CLG
—————————————————————————
---
The streaming of Paddy Casey's (RIP)

private

funeral mass can be viewed via www.churchservices.tv/cahersiveen on 26th March from 2pm.