In this time of social distancing, we're lucky in South Kerry to have a broad range of Walks where we can avoid coming within 2 metres of others.  However, as it's Spring, it's also lambing season – that means it's crucial we are mindful of the danger that dogs pose along our walks!
Please share this with dog owners you know to ensure they follow the SKDP guidelines: PRESS RELEASE -Walks in South Kerry welcoming people but VITAL to respect rules (text is also beneath)  It also highlights other measures we all need to take as we get the boots on.
Má thá suim agat, is feidir leat cloisint le Seán de Buitléar ag caint faoi seo ar 'An Saol Ó Dheas' inniu. https://www.rte.ie/rnag/an-saol-o-dheas/#103368877 (Déardaoin 26 Márta, circa 43 minutes in).  Seán also pays a mighty tribute to our colleague Paddy Casey R.I.P. who managed the Walks Scheme for SKDP.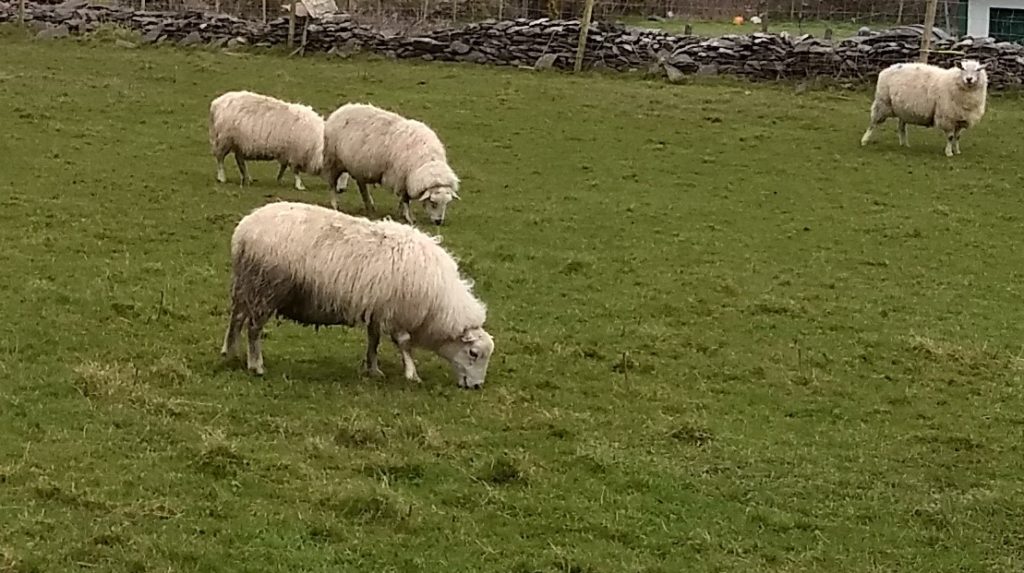 ***PRESS RELEASE***
Walks in South Kerry welcoming people but VITAL to respect rules
At such an unprecedented and critical time in everybody's lives, as Hospitals will be inundated with patients suffering with COVID-19, it is also critical time in Ireland in farming communities. Lambing season is well underway, uphill ewes are beginning to lamb.
In Ireland landowners along all public walking trails in South Kerry are very welcoming of people on the walks during this time there is a need for people to respect the walks rules.
Noel Spillane CEO South Kerry Development Partnership (SKDP) stated "This is a very busy time for farmers who have sheep lambing and cows calving and it is vital that people DO NOT under any circumstances bring dogs onto the walks". He pointed out that dogs, whether on leads or not, are NEVER allowed on the walks but now, more than ever, given the stress dogs can have on farm animals, people must obey this rule.
Walking, particularly on the many public walking trails in South Kerry, is an ideal way for people to get exercise and fresh air during this period and it is also a safe way once people ensure they adhere to HSE guidelines around keeping social distancing. "People should make sure to minimise their social contact with others on the walks in line with HSE guidelines" Noel said and added that people, particularly those who may not be used to the walks, should ensure they have suitable footwear and clothing to cope with changing weather conditions.
"We are very lucky in South Kerry to have such a broad range of walks suitable for people of all ages and abilities that we can use during this time when many other recreational options are not available to us and we all need to make sure we use them in a way that is safe for all" said CEO Noel Spillane.
There are 21 different walking trails in the region and full details as well as maps for these are available to download/print from www.southkerry.ie/trails where they can also get an online to take with them on the routes. People are also advised to remember the 7 principles of Leave No Trace – https://www.leavenotraceireland.org/education/education-introduction/ – to ensure that everyone can enjoy and maintain the wonderful asset of our South Kerry walks during this time.
Sadly – Paddy Casey, SKDP's Rural Recreation Officer, who managed the Walks Scheme and who spearheaded this campaign, passed away at the weekend. South Kerry Development Partnership   extends its deepest sympathy to Paddy's family and many friends.
END
For further information please contact:
Seán de Buitléar
Phone: 087 2670689
e-mail: [email protected]