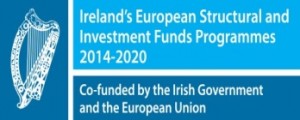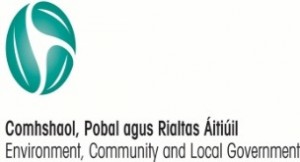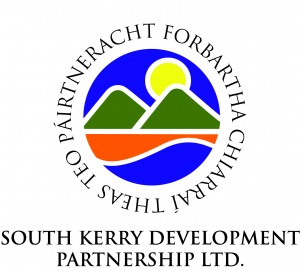 The Social Inclusion and Community Activation Programme (SICAP) 2015-2017 is funded by the Irish Government and co-funded by the European Social Fund and includes a special allocation under the Youth Employment Initiative.
K&T Bakery, based in Cahersiveen was this week chosen as one of the three representatives from the Southern Region to go forward to the national finals of the ILDN Enterprise Awards in September. The business which was supported by South Kerry Development Partnership Ltd. (SKDP) through the Back to Work Enterprise Allowance Scheme (BTWEA), currently employ 15 people in addition to themselves in the business and expect to expand this number further in the coming year. It has been in operation since October 2014 and currently sells directly to the public and also supplies some local businesses.
Business owner Katarzyna Gwis, who is running the bakery along with her husband Tom, said they were delighted and very surprised to get the award. "There was really strong competition from the other 12 businesses in the Southern region so we did not expect to be selected" she said. Katarzyna said that she feels the business will benefit from the award as the publicity will help get the business known to many more people. She said they are now looking forward to taking part in the national final in Dublin in September.
Speaking following the awards ceremony which was held in Cork, SKDP CEO Noel Spillane congratulated business owner Katarzyna Gwis on her success to date and said he hoped they will go on now to win the overall award in September. "This business is an excellent example of the success achieved by many such small businesses in South Kerry supported by SKDP" Noel said. He added that the BTWEA, administered in the region by SKDP on behalf of the Department of Social Protection, has provided significant opportunities for unemployed people with business ideas to take the first step in developing their own enterprises. "Such small enterprises are the back bone of rural areas such as South Kerry in terms of providing long term employment and it is fantastic that the hard work and success of businesses such as K&T Bakery is recognised though this awards programme" he said.
SKDP was also represented at the event by James Sheehan of James' Barber Shop based in Killorglin while NEWKD were represented by Maura Sheehy of Maura's Flowers and Doireann Barrett of the Gluten Free Kitchen Company.
This is the first year of the Enterprise Awards programme developed by the Irish Local Development Network to recognise the contribution made by small businesses throughout the country and to highlight the support provided to such businesses by Local Partnership Companies.